What Is Salesforce Marketing Cloud?
Meet Salesforce Marketing Cloud, the leading marketing solution to increase engagement with every consumer. Use powerful data management to collect, organize, and securely store first-, second-, and third-party data alongside offline data to create complete consumer data profiles. Tailor every interaction along the journey with your brand using built-in AI. Then, engage each individual consumer at scale using industry-leading email, mobile, advertising, and social solutions.
Who Uses Salesforce Marketing Cloud?
Companies of all sizes, in all industries.
Where can Salesforce Marketing Cloud be deployed?
Cloud, SaaS, Web-based, Android (Mobile), iPhone (Mobile), iPad (Mobile)
About the vendor
Salesforce
Located in San Francisco, US
Founded in 2003
Phone Support
24/7 (Live rep)
Chat
About the vendor
Salesforce
Located in San Francisco, US
Founded in 2003
Phone Support
24/7 (Live rep)
Chat
Salesforce Marketing Cloud videos and images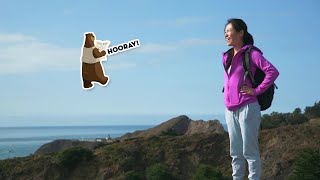 Compare Salesforce Marketing Cloud with similar products
Features of Salesforce Marketing Cloud
AB Testing
Access Controls/Permissions
Activity Tracking
Alerts/Notifications
Audience Targeting
Auto-Responders
Automated Publishing
Behaviour Tracking
Behavioural Analytics
CAN SPAM Compliance
CRM
Calendar Management
Calendar/Reminder System
Campaign Analytics
Campaign Management
Campaign Planning
Campaign Tracking
Channel Management
Collaboration Tools
Competitive Analysis
Contact Management
Content Management
Content Publishing Options
Conversion Tracking
Customer Engagement
Customer Journey Mapping
Customer Segmentation
Customisable Reports
Customisable Templates
Customizable Fields
Dashboard
Data Capture and Transfer
Data Import/Export
Data Visualisation
Document Management
Document Storage
Drip Campaigns
Dynamic Content
Electronic Forms
Email Campaign Management
Email Management
Email Marketing
Email Tracking
Engagement Tracking
Event Triggered Actions
File Management
For iPad Devices
Full Text Search
Interaction Tracking
Landing Pages/Web Forms
Lead Capture
Lead Qualification
Lead Segmentation
List Management
Loyalty Program
Marketing Automation
Mobile Optimised Emails
Multi-Account Management
Multi-Campaign
Multi-Channel Attribution
Multi-Channel Campaigns
Multi-Channel Marketing
Performance Metrics
Post Scheduling
Prioritisation
Prospecting Tools
Publish Scheduling
ROI Tracking
Real Time Analytics
Reporting & Statistics
Reporting/Analytics
Response Management
Rewards Management
Sales Activity Management
Sales Pipeline Management
Search/Filter
Segmentation
Shared Inboxes
Signature Management
Social Marketing
Social Media Integration
Subscriber Management
Tagging
Template Management
Text Editing
Third Party Integrations
Version Control
WYSIWYG Editor
Website Analytics
Website Visitor Tracking
Salesforce Marketing Cloud Alternatives - Capterra New Zealand 2021
Reviews of Salesforce Marketing Cloud
Aaron
Director Consulting, Salesforce Marketing Cloud in Finland
Verified LinkedIn User
Marketing & Advertising, 10,000+ Employees
Used the Software for: 2+ years
Powerful, but complex
Pros:
This software is an online SAAS, and is some of the most powerful Marketing Software on the planet. The software is best used in an environment where personalized, but mass email communication is needed--typically for B2C situations. Pardot is an ideal product for B2B solutions. Although the product can be configured and used by end-users, it is best to work with a partner.
Cons:
There are many updates needed in order to make the software work in a more user-friendly fashion, particularly when compared with less powerful solutions, like Constant Contact, MailChimp, etc. A Salesforce partner will cost additional money to implement the solution, but it is a good investment.
Walter
Marketing Specialist in US
Higher Education, 501-1,000 Employees
Used the Software for: 1+ year
SFMC
Comments: This is a very serviceable software and will serve it's purpose. It can do a lot, so depending of the size of your organization it might be too much for the cost.
Pros:
In addition to being able to import a distribution list, this product integrated with our CRM (Recruit) so we were able to send to segregated lists and it showed what emails were sent in Recruit. This made it easier for our reps to see when correspondence went out to their pipelines. It is rather simple to create and distribute emails.
Cons:
Some of the functionality was a bit wonky, and emails viewed differently between various email clients. Line spacing was the biggest thing that varied quite a bit. Everything would look great in SFMC, but when an email was received in Outlook, Mac Mail, or Gmail, all three would display it just a bit differently. Not sure who's problem this is. It also doesn't embed video either. The workaround is to create a screenshot as a graphic, then add a link to it.
Mohammad
Demand Generation Lead in UK
Computer Software, 51-200 Employees
Used the Software for: 1+ year
Powerful all in one marketing platform
Comments: We wanted an all-in-one marketing platform to manage all our campaigns, email marketing, social media management, landing pages, marketing automation, and lead management. The platform is superb at what it does, I highly recommend it.
Pros:
Great for lead segmentation and management, great for lead nurturing and generation campaigns. The platform offers one of the best campaign management. It is straightforward to use and offers excellent UX/UI. You can easily create emails with a drag-and-drop feature and landing pages.
Cons:
I would only point out that at the beginning of using the platform it does get confusing to use as too many features are there. It requires proper training to be able to use it effectively. Pricing is a bit high too. But again the quality is excellent which covers every flaw of salesforce
Sandra
Marketing Consultant in US
Health, Wellness & Fitness, Self Employed
Used the Software for: 1+ year
Expensive and cumbersome with little support
Comments: Love what the product is capable of doing. But it takes a significant amount of time and money beyond the cost of the product to set it up and maintain it. I am dissatisfied with the representatives of SF who have zero customer service skills and can't even answer a question when asked. They are rigid and not willing to work with clients to provide solutions. They just want the contract. I will not be renewing with them.
Pros:
It's capabilities once it's configured which takes a significant amount of time and money by hiring outsourced vendors to help set it up. SF offers little or no support and sends links in response to your questions.
Cons:
They sell the product speaking in terms of monthly payments hen switch it to annual payments when you purchase the product. They do what's in their best interests not the client's. They sell you products that you don't need but you won't figure that out until you learn how to use them and set them up which takes a few months with the help of a consultant that you must pay for separately because it's nothing included in the price and the products are not intuitive by any means. You will also need at least one employee dedicated to setting it up and maintaining the program. The very consultant that SF recommended that I hire at an extra fee to set up the program told me that I didn't need six of the accounts that SF insisted I needed. They simply do not care if you ever use the products or are satisfied with the products until it's time to renew your contracts. There are too many other alternatives from companies that actually care about having a long term relationship who will sell you what you need now and help you build the platform as you grow. SF has no such interest. I will not be renewing with them.
Muzamil
Sales and Marketing Specialist in UK
Health, Wellness & Fitness, 51-200 Employees
Used the Software for: 1+ year
One of the best all in one marketing platform
Pros:
An amazing platform that is used for many different aspects of marketing. Great for email marketing and marketing automation. It is easy to use and carry out marketing campaigns and manage leads based on their activities. Great for providing personalisation to the visitors and prospects. Furthermore, offers great customer services.
Cons:
It is pricey when compared to others in the market. Updates are annoying for users that come every fortnight. UI could have been improved.