What Is Microsoft 365?
Microsoft 365 - formerly known as Office 365 - is more than just Word, Excel, PowerPoint, and Outlook. It provides powerful services like business-class email, online storage, and teamwork solutions that you can access from anywhere. Bring teams and resources together with solutions like Microsoft Teams and Skype for Business that make working together more productive and enjoyable regardless of where participants are located.
Who Uses Microsoft 365?
Cloud-based subscription service that brings together the tools by combining apps like Excel and Outlook with cloud services making people in large companies to create and share from any device.
Where can Microsoft 365 be deployed?
Cloud, SaaS, Web-based, Mac (Desktop), Windows (Desktop), Android (Mobile), iPhone (Mobile), iPad (Mobile)
About the vendor
Microsoft
Located in Middletown, US
Founded in 1975
Phone Support
24/7 (Live rep)
Chat
About the vendor
Microsoft
Located in Middletown, US
Founded in 1975
Phone Support
24/7 (Live rep)
Chat
Microsoft 365 videos and images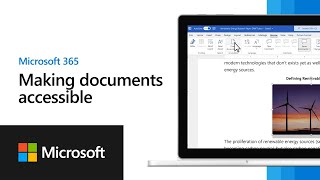 Compare Microsoft 365 with similar products
Features of Microsoft 365
Activity Tracking
Address Book
Alerts/Notifications
Archiving & Retention
Audit Trail
Brainstorming
Calendar Management
Calendar/Reminder System
Collaboration Tools
Commenting/Notes
Communication Management
Contact Management
Data Visualisation
Document Capture
Document Management
Document Storage
Email Management
Event Management
File Sharing
Full Text Search
Inbox Management
Mobile Access
Notes Management
Reporting/Analytics
Response Management
Scheduling
Search/Filter
Task Management
Templates
Version Control
Microsoft 365 Alternatives - Capterra New Zealand 2021
Federico A.
CFO in Brazil
Verified LinkedIn User
Banking, 2-10 Employees
Used the Software for: 2+ years
Alternatives Considered:
A great product to increase productivity
Comments: If you are used to work with Microsoft Office, this the tools for you, it is cost effective, because you pay as you use, you can integrate web mail and have free storage.
Pros:
Allows the complete team to access the files and email everywhere as long as they have an internet connection. You can save money when compared to purchasing the licenses separately. Sets up the foundation so the company can take full advantage of cloud benefits.
Cons:
Very hard to work with no internet connection. In some cases we have complains that a few features like accessing password protected files and macros limitations. Having documents in the cloud increases the security risk for having everything in one place.
Brent K.
President in Canada
Marketing & Advertising, 11-50 Employees
Used the Software for: 2+ years
Incredible productivity tool for a distributed team
Pros:
Office document @mentions allows for very efficient asynchronous collaboration, combined with OneDrive central store, we have "one source of truth". Ability to use web app as well as well synchronized local OneDrive store for full-featured desktop apps is a game changer. Local store saves time & keeps the central filestore integrity by avoiding "create local & upload..."
Cons:
OneDrive for Mac is lacking & has produced a lot of frustration among the team - they end up not using. NEEDS to be as robust as Windows. Microsoft Bookings needs to evolve to be a proper personal & team calendar management tool (like calend.ly) - right now it is very narrowly focused on providing bookings for places like hair salons (weird given Office 365 prime clientele!) - huge missed opportunity. Teams could use some simpler navigation ala Slack. Ctrl-keys to cycle through unread messages. Sort teams alphabetically. Also, default teams to internal and have permissions to external to be specific channels (all specific team members have access to "general")
Simon B.
Data Analyst in Australia
Market Research, 51-200 Employees
Used the Software for: 2+ years
eh?
Comments: Disappointment and forced bondage (we've always used powerpoint for presentations, so we're going to carry on doing that, even if they're a pain to update and many more modern, better options are available).
Pros:
Familiarity, I guess, I mean, if I could literally use anything else, I would.
Cons:
Microsoft are one of the biggest software companies in the world, with more software engineers than I can count, yet each new release of this software is basically a "where do I find that feature now". Nothing new, nothing useful added, just the shelves rearranged so I have to take time out and learn where they've moved something to this time and when working across devices with different versions I have to increase my mental load on using the application to recall how to do things rather than spending that mental load on completing a task. Speaking of different versions, of course they render files slightly differently, or don't support some of the limited new features over the years so you're dissuaded from using them, does xlookup work better than vlookup? Yes, can you use it? No, because the file may go to a client with an version that doesn't support it. Appreciate I may sound contradictory, of complaining of no new features, and then those new features not being backwardsly compatible, but this is the annoyance of using this. Then you go to the web versions that are even more kneecapped, need to use a macro to achieve something? Not online you don't. Now you have to open the file in a desktop version, run the macro, and re-sync to the cloud and close the app, go back to the webversion, gah, all such a faff for an application that's older than any of my interns.
Tafuma Z.
LIS Advisor in Eswatini
Hospital & Health Care, 51-200 Employees
Used the Software for: 2+ years
Alternatives Considered:
Productivity with limits
Comments: We have managed to cut down on repetative task in data analysis using excel by making use of the powerpivot feature and creating templates which once populated with new data they automatically and instantly bring accurate update graphs and charts
Pros:
Office 365's feature support our core business functutions from support for report writing with spell check, grammar correction, word count, document design and layout features. The product comes with inbuilt templates for brochures, business cards, flyers and many other marketing products. The spreasheet features and new formulae (e.g. xlookup), predefined charts make data compilation and analysis a breeze for our data analysis teams. To cap it all the new templates in powerpoint make the suite a force to reckon with in our line of business as we on daily basis make presentation for our internal staff, clients and stake holders.
Cons:
The new annual renew licensing structure deals a low to this otherwise great product
Brian S.
IT Manager in US
Libraries, 11-50 Employees
Used the Software for: 2+ years
Alternatives Considered:
A Solid Choice for Business
Comments: In general, we're pleased with the tools. It allows us to get things done without a lot of compromise.
Pros:
Microsoft's environment, as expected, covers the majority of what businesses need. For the most part, it works. There are quirks here and there, and frustrations to work around, but nothing that keeps us from running our day-to-day tasks.
Cons:
Sometimes being the jack of all trades sacrifices details. No different here. You'll be able to do 95% of what you need overall, but if you have specialized needs in a specific area, you'll tend to find better solutions with a company that focuses on that product.