What Is Adobe Creative Cloud?
Unified design environment for publishing in print, on the web and on mobile devices.
Who Uses Adobe Creative Cloud?
Video editing tool for businesses of all sizes which helps with 2D animations, motion graphics, film editing, video stories, audio recording/mixing, cinematic visual effects and more.
Where can Adobe Creative Cloud be deployed?
Cloud, SaaS, Web-based, Mac (Desktop), Windows (Desktop), Android (Mobile), iPhone (Mobile), iPad (Mobile)
About the vendor
Adobe
Founded in 1967
Phone Support
Chat
Countries available
United States
About the vendor
Adobe
Founded in 1967
Phone Support
Chat
Countries available
United States
Adobe Creative Cloud videos and images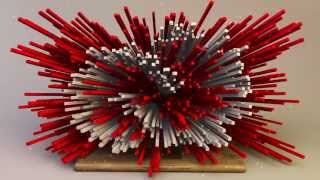 Compare Adobe Creative Cloud with similar products
Features of Adobe Creative Cloud
Animations & Transitions
Batch Processing
CAD Tools
Collaboration Tools
Content Import/Export
Content Library
Content Management
Content Sharing
Custom Brushes
Custom Fonts
Design Templates
Drag & Drop
Image Editing
Image Library
Layout & Design
Media Import
Media Library
Mobile App
Pattern, Colour & Art Storage
Pre-built Templates
Real Time Editing
Text Overlay
Video Capture
Video Editing
Adobe Creative Cloud Alternatives - Capterra New Zealand 2021
Reviews of Adobe Creative Cloud
Josh
Manager of Web Communications and Online Marketing in US
Verified LinkedIn User
Higher Education, 201-500 Employees
Used the Software for: 2+ years
Still the undisputed champ for creative professionals
Pros:
Adobe has produced the highest quality, industry-standard software tools for design, photo, and video for decades and though the creative cloud is a shift from the old suite packages, still continues with that tradition. If you are a creative professional, it's difficult to imagine not using Adobe CC for some portion of your work, if not all of it.
Cons:
I personally find the Creative Cloud desktop packages to be a bit resource hungry - particular the creative cloud client itself that helps keep all of the individual software tools up to date. Thankfully there are a number of free or inexpensive tools that have popped up in recent years that allow folks to quickly edit a pdf, or make some small adjustments to a SVG - without having to open the behemoth of a Acrobat Pro or other tools.
Pieter
Director in US
Verified LinkedIn User
Religious Institutions, 2-10 Employees
Used the Software for: 2+ years
Alternatives Considered:
The industry standard, but not perfect
Comments: Adobe Creative Cloud has solved many problems our organization has faced by allowing us to work with streamlined workflows and well integrated. However, sometimes I wonder whether there is a better competitor out there.
Pros:
Creative Cloud provides access to a suite of software that is extremely versatile, customizable, and powerful for all means of creative work. The different software products integrate well with one another (E.g. After effects animations in Premiere, or Photoshop edits in Illustrator) and allows for workflows in projects that are relatively easy to manage.
Cons:
Now and then, Premiere Pro seems to have a new bug that hampers our progress. Some video file formats work better than others. Other competitor video editing software has better performance under certain conditions. Creative Cloud products lack in optimization in certain situations.
Christian
Film editor in US
Verified LinkedIn User
Entertainment, Self Employed
Used the Software for: 2+ years
Premiere not reccomended for feautere film
Pros:
Very simple to use, as well as other editing software on the other hand ... just to edit simpler things is fine.
Cons:
if you are an assistant film editor you are ready to tremble. you will have a myriad of slowdowns as the software is not set up well for an assistant's duties. The work with the other post production departments is slowed down a little because you have to understand how to solve problems that with other software, I don't name names, you wouldn't have. to edit simpler things is fine.
Information Technology & Services, 11-50 Employees
Used the Software for: 2+ years
Alternatives Considered:
The defacto toolkit for creatives of all levels and specialisations
Comments: Adobe creative cloud has a way of drawing you in and keeping you there, once you become even a little proficient you become reliant on it and unwilling to work with anything else. Adobe know they are at the top and they dont even try to compete with anyone else and you can see it in their software, they do their thing regardless of market and usually user feedback. Their rigidity has ensured a solid and stable product nonetheless so for now it is working for them.
Pros:
Adobe has been in existense for a long time and as such it just works, it will allow the experts to achieve anything they can imagine by following the same workflow they habe been doing over the last 15 years or more.
Cons:
For a beginner it can be quite daunting, 1st to deternine which tool to use when, and once you are inside it, to access the functionalities you need. The yearly release of versions can be quite annoying in keeping up, especially for those who purchased a lifetime license rather than the cc version. The price is also uo there.
Martie
Creative Services Project Manager in US
Financial Services, 201-500 Employees
Used the Software for: 2+ years
Do it, Adobe Creative Cloud is worth the investment
Comments: Fantastic. I've come so far since starting with Adobe in 2015. And I'm still learning today in 2022.
Pros:
Adobe is constantly working to improve the customer experience when using its products. Their customer service is fantastic. And there is a large community on YouTube putting out tutorial videos to help you along the way.
Cons:
Some features are not intuitive. But a quick search on Google and you'll be good to go.