What Is Zoho Docs?
Zoho Docs is an online file storage and management software. Save all your images, videos, files and documents & access them across all devices from anywhere and at anytime. Sync your offline files to the cloud using Zoho Docs Sync. Your data is kept secured and encrypted during transit. Share files, collaborate with your team, manage access permissions, assign tasks and get work done without hassle. You can also preview over 160 different file types without having to download them.
Who Uses Zoho Docs?
Zoho provides industry and job-specific apps for Sales & Marketing, HR, and Finance. Zoho Docs for Business is intended for any company size and industry.
Where can Zoho Docs be deployed?
Cloud, SaaS, Web-based, Mac (Desktop), Windows (Desktop), Linux (Desktop), Android (Mobile), iPhone (Mobile), iPad (Mobile)
Zoho Docs videos and images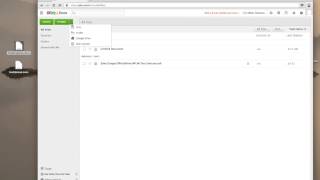 Compare Zoho Docs with similar products
Starting price
US$5.00/month
US$5.00/month
N/A
N/A
Haszilah A.
Administrative Assistant in Malaysia
Verified LinkedIn User
Telecommunications, 10,000+ Employees
Used the Software for: 2+ years
Build online document from web browser
Pros:
Zoho Docs is one of the most convenient and effective ways to generate documents online that can be shared with anybody. All types of formats are simple to prepare and download. We can readily update our records online and incorporate them into our daily routine. It's a dependable and very productive instrument.
Cons:
I'm having trouble keeping track of my files and organizing them in a logical manner. It's also difficult to modify the formatting of previously saved files while editing them. Sharing files or document with several other users causes problems in a more perplexing manner.
Maisarah H.
Brand Manager in Malaysia
Verified LinkedIn User
Telecommunications, 1,001-5,000 Employees
Used the Software for: 1+ year
Good free software for online document creation
Comments: Zoho Docs flexibility is really helping me managing my document as i can have a free access to all my document from anywhere. Sending and sharing document to client and colleague is very easy and it will produce private link for document sharing purpose.
Pros:
I really like all the tool that has provided by Zoho Docs. It can work from online settings and has a space to storing my document online using the designated cloud storage for free. The text search function is really helping when i am trying to search for specific keyword from my document.
Cons:
There are time when my document are not properly synchronized between my phone and my folder in computer. I need to manually refresh it and only then it will start synchronized back.
Marketing & Advertising, Self Employed
Used the Software for: 2+ years
Zoho Docs experience with features and review
Comments: We struggled before utilizing Zoho CRM with keeping leads and qualified possibilities isolated in our old CRM. The way that Zoho is so efficient, adaptable and easy to understand truly helps us in keeping the business coming in! At the point when you're coordinated, you're relentless with outreach!
Pros:
You can quickly exploit Zoho Docs' capacities through its element filled free arrangement that can be involved by up to 25 clients in your group, with every client getting a liberal 5GB of capacity. The zero-cost virtual drive gives you record forming for up to 25 adaptations, administrator controls, secure document joint effort, Zoho Office coordination, portable application, worked in visit, and email notice, among others. Adaptable internet based joint effort Different elements and choices are presented by Zoho Docs to guarantee that you and your cooperation together more proficiently and beneficially. You get to follow your archives as it goes through the entire interaction from creation to distribution just as control who get to see, access, and work on said reports. You can allow admittance to colleagues base on the capacity (co-proprietor, alter, read-just) and make online documents apparent to the entire association, to the survey overall population (with or without secret phrase), or to explicit partners.
Cons:
One thing I have seen as difficult to utilize was whenever attempting to connect specific freedoms to existing contacts. We have found the workaround for this however it was genuinely hard for quite a while I would request better shading on the real CRM face. The radiant whites make it harder for somebody like me to see. I have downloaded an extra that permits me to change the foundation tones and I in all actuality do see the value in that Zoho's webpage takes into account this kind of progress. I might want to see a live talk highlight on Zoho for speedy assistance and basic inquiries. One thing I observed somewhat more hard to do was incorporating my Gmail with Zoho. It was a cycle of a troublesome interaction yet I had the option to at long last get it connected.
Edgar R.
Consultor en comunicación y tecnologías de información in Mexico
Verified LinkedIn User
Government Relations, 201-500 Employees
Used the Software for: 2+ years
Great potential of productivity apps
Comments: Sharing documents and online publishing of the files is a breeze, and they are always online which makes it a great option when embeding these types of files on other places throughout the web.
Pros:
Zoho has never stopped developing new features throughout their productivity suite. Support is awesome and ease of use is great for newbies. I've been using Zoho Apps for more than ten years and I am still loyal with their efforts.
Cons:
Docs includes Writer, Sheet and Show apps, unfortunately loading times of the apps can be cumbersome and the lack of full versions of these apps for mobile phones or tablets forces you to seek for other options even though the online versions of the apps are option packed.
Halimatun Z.
IT Manager in Malaysia
Verified LinkedIn User
Accounting, 1,001-5,000 Employees
Used the Software for: 2+ years
My review on Zoho Docs
Pros:
Zoho Docs provides many valuable features and capabilities, mainly because they have their own online document storage, which will allow me to view my documents from anywhere. In addition, the file conversion provides a decent range of formats in which I may save the paper. It includes a useful function that allows me to share and work on my document with my colleague in real-time.
Cons:
There isn't anything about the program that I hate honestly. There are a few hiccups in between, but it's nothing worth noting. Generally, it is a valuable piece of software for creating documents and storing them that really help me so many time editing document online.