What Is Figma?
Cloud-based and on-premise platform that enables businesses to create custom designs, share prototypes among team members.
Who Uses Figma?
Cloud-based and on-premise solution that lets businesses of all sizes create custom web designs and share prototypes with team members via collaboration, activity log, analytics/reporting, and more.
Where can Figma be deployed?
Cloud, SaaS, Web-based, Mac (Desktop), Windows (Desktop), Android (Mobile), iPhone (Mobile), iPad (Mobile)
About the vendor
Figma
Located in San Francisco, US
Countries available
United States
About the vendor
Figma
Located in San Francisco, US
Countries available
United States
Figma videos and images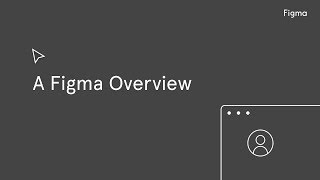 Compare Figma with similar products
Features of Figma
CAD Tools
Collaboration Tools
Design Templates
Image Editing
Figma Alternatives - Capterra New Zealand 2021
jason
Digital marketer in Cameroon
Verified LinkedIn User
Computer Software, 2-10 Employees
Used the Software for: 1+ year
Figma review 2022
Comments: Figma is a magical web template designer that gives me the permeability to replicate my inner imaginations. I love this tool.
Pros:
Figma offers cutting-edge web template design solutions which enable users to go beyond certain proximities. I won't really say it's easy ( because it caused me years to work comfortably with it), but It all depends on the type of mindset you have and the quality of experience you achieve while working with it. It offers excellent collaboration possibilities and has amazing pricing plans with trials attached. I just love this tool cuz, it allows me to create brainstorming IUs which I offer as extra services on freelance platforms.
Cons:
Objects, features & functionalities are too tiny to locate and closed chocked-up. That requires much time to really figure them out. Figma desktop doesn't support Windows 7. Although this might be intended to get users to upgrade to more advanced versions of windows and perhaps enable them with a better work experience, however, some people just enjoy working with Windows 7 (for some reasons) and might not be able to use Figma. From my own perspective, I see this to be a sort of handicap
Dzintra
Freelancer in Latvia
Design, Self Employed
Used the Software for: 1+ year
Easiest and the most powerful tool to try!
Comments: Right now I have used Figma for more than a year. I started there to learn wireframes, mockups, and so on. This software made it easy to do it because the layout is very understandable. It gives the impression that with a few buttons You can do a lot more than three things.
Pros:
The most impactful thing is the sharing option when more than one user can work with the file at the same time. The files are in big size, but in Figma, I don't have to worry about that. And the plugins, design formats, and templates are the best! They save a lot of time when I'm working on the project. Another benefit is that Figma works great online, I don't have to download anything, and I can continue my work from any PC. One more thing is keyboard shortcuts, if You learn at least a few of them then your already workflow is more smooth. There are so many more pros that I could think of!
Cons:
I really enjoy using Figma, but to be honest, sometimes there would be moments that I feel to use Adobe XD instead, just to be quicker.
Anna
Marketing in Australia
Verified LinkedIn User
Marketing & Advertising, 2-10 Employees
Used the Software for: 6-12 months
Terrible Customer Service
Comments: Terrible. Customer service makes my blood boil. The software itself is ok. It's quite complex for an occasional user so I'd not recommend it.
Pros:
Probably has some good features, but I haven't used it enough to really say.
Cons:
Using Figma is not a core part of my work. However, from time to time clients and team members share wireframes or designs with me. To be able to comment or view these designs, at some stage I have created a FREE account. However, as a freelancer, I worked with many clients over the years and some of them give me a business gmail to use while I have worked with them. Because of this, I am unable to pinpoint when I created the account, everyone I might have collaborated with, and what teams I might be a member of. To my knowledge, I only made a couple of personal designs on Figma in the past couple of months. Recently my business structure changed, and my g-suite profile (with custom domain) that I created Figma with is now an alias of the G-suite of my new business. Because of this, logging in via Google profile no longer works. Reaching out to support with the email address that the account was created with is completely unfruitful. The contact person, [SENSITIVE CONTENT] is behaving like I am trying to fraudulently access a bank account, and it's not possible for me to answer her questions to unlock my account and access. Some of the questions (not all fit): - Date of account creation (estimated month/year - Approximate number of named .fig files owned/created by the account - Specific names or URLs of 3-5 .fig files - The names of other collaborators on your teams or files, the file or team you collaborate on - The last 4 digits and expiry of your payment method
Adriene
Product Designer in Brazil
Verified LinkedIn User
Banking, 51-200 Employees
Used the Software for: 1+ year
the software that changed my collaborative work
Comments: With Figma, we were able to create more collaborative design critiques, more productive developer meetings, and broader file organization.
Pros:
The best thing is being able to open Figma ANYWHERE and have all the files synced. In addition to being able to edit everything thru the browser. It is easy to use, similar to what we've always had in Graphic Design. Also, it is the perfect software to work collaboratively with team designers, product managers, and developers. Prototyping is fundamental for the project's stakeholders. Being able to do all this (and with animations) without changing software is amazing.
Cons:
It could have more image editor options like removing backgrounds and changing colors, for that I need to use another software and then go back to Figma. It seems that some non-solved problems are left to the community to solve with plugins.
Real Estate, 2-10 Employees
Used the Software for: 2+ years
Design Reimagined!
Comments: Figma is the best design tool I've ever used and I would be extremely disappointed to not have it be part of my workflow. Powerful and seamless.
Pros:
There are few products that I feel as strongly about as I do Figma. Figma is the perfect blend of power and ease of use. It has a much lower barrier to entry than Photoshop with all the power that you still need to produce beautiful interfaces.
Cons:
The only complaint I have about Figma is that it can slow down a little when there are really large images on the art boards or when your artboards are really big.