15 years helping New Zealand businesses
choose better software
What Is Qarrot?
Qarrot is a complete recognition software solution for small to mid-sized businesses, from 10 to 10,000 employees, Qarrot is an affordable solution. Whether your goal is to improve employee morale, strengthen your organization's culture, drive higher performance, or to simply say "thank-you", we can help.
Request your free demo today!
Who Uses Qarrot?
Qarrot is for small to mid-size companies who want to make work recognition easy, effective and fun for employees and managers alike.
Where can Qarrot be deployed?
Cloud-based
On-premise
---
About the vendor
Qarrot Performance
Located in Montréal, Canada
Founded in 2016
Languages
English, French, Spanish
Qarrot pricing
Starting Price:
US$3.00/month
Yes, has free trial
No free version
Qarrot does not have a free version but does offer a free trial. Qarrot paid version starts at US$3.00/month.
About the vendor
Qarrot Performance
Located in Montréal, Canada
Founded in 2016
Languages
English, French, Spanish
Qarrot videos and images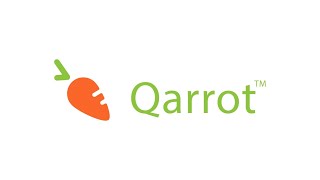 Features of Qarrot
Activity Dashboard
Benchmarking
Employee Recognition Software
Goal Management
Manager-to-Employee Recognition
Peer-to-Peer Recognition
Performance Management
Rewards Management
Qarrot Alternatives - Capterra New Zealand 2021
carl
Community Manager in US
Verified LinkedIn User
Telecommunications, 10,000+ Employees
Used the Software for: 6-12 months
Reviewer Source
Increase the commitment and motivation of your employees
Comments: With Qarrot we have made our employees feel good emotionally, which generates excellent teamwork.
Pros:
Thanks to the tools of Qarrot we give our employees the necessary social recognition that generates a good work environment and great motivation. The best thing is the automatic function to celebrate the achievements and the campaigns of points and incentives.
Cons:
It took a few hours to fully integrate qarrot, but it works perfectly.
Jeff
District Manager in US
Retail, 1,001–5,000 Employees
Used the Software for: 1-5 months
Reviewer Source
review of Qarrot
Comments: Fantastic. Every time we've had an issue I feel the team has gone above and beyond to help us out or to make things right. Even if we find a small bug they fix it right away they follow up with us to tell us it has been corrected. Excellent service!
Pros:
The end user experience. If you want to reward someone for doing a good job, they are not limited by what gift card you can find at the local store. Being able to customize rewards with comply logos is amazing.
Cons:
Because you have so many options, it is difficult for some of our team leads to create campaigns. No matter how many times we try to walk people though something they seem to get lost. Also, the hard close on a campaign is a little difficult to work around. We have to end our campaigns a few days after they really end to give the employee enough time to enter in all their data.
Richard
Vehicle Disposal Administrator in UK
Financial Services, 501–1,000 Employees
Used the Software for: 1-5 months
Reviewer Source
Maybe it's me...
Comments: To reiterate, I know this doesn't really reflect on the designers and creators of Qarrot, so this isn't really a fair criticism and it's certainly not directed at the people behind it. As I said, I think it's a good idea - on paper. Unfortunately it's the average user that either treats it or turns it into something it wasn't really meant for. Or better yet, they misuse the system in a way that's not really intended. (recognising friends for example). Overall, I personally do not use it given how quickly it became something to do "just because", if the average user used it properly and gave recognitions for people that do genuinely go above and beyond or what not, then I would follow suit. Because hard work does need reward in some way, especially for those that deserve it. Still a good idea however, just not with some of the mind-set people have on my floor, from my experience anyway.
Pros:
I certainly like the intention behind it, I will always vouch and support something that is designed to encourage reward and recognition within a working environment.
Cons:
I'm not really a fan of the social media element it's taken with the social feed and email notifications, perhaps these can be turned off somewhere but they very quickly got annoying. In all honesty, it got to the point where I set up a rule in my outlook to move any emails from Qarrot to my deleted folder, even recognitions, because they started flooding my inbox with everyone recognising each other. My main criticism is possibly a bit harsh, as it's not really anything to do with the intention, design or even the implementation behind it all, but I don't think it has much staying power. What I mean specifically, is that things like Qarrot soon turn into a popularity contest or something that people do because it's expected of them or they're asked to do it by management. We are already seeing here at Honda that people are 'recognising' friends over genuine colleagues, where they're both giving 'jokey' awards for not getting points in their Fantasy Football League, or for doing their day to day job. You know, something that would have been the minimum expectation of them before Qarrot was about. People are now being rewarded/recognised for doing their normal Job it seems. ("Thanks for sending over those forms in a timely manner" - is something you might see and think, isn't that expected of you anyway?) More in the next box.
Randall
Senior Broker in US
Insurance, 11–50 Employees
Used the Software for: 1+ year
Reviewer Source
My honest review
Comments: It has been a fun tool to help our team build appreciation for hard work.
Pros:
The ease of use, and the fun of doing it. In our office w rely on team work, and this helps us show appreciation
Cons:
It could use a few reminders when things expire or about to expire.
Lee
Procurement Manager in UK
Printing, 11–50 Employees
Used the Software for: 6-12 months
Reviewer Source
Qarrot Gets Employees Active in the Business.
Comments: i think that employees think more outside the box and go out their way to help each other when it would be easy not to bother.
Pros:
It is really easy to use and gives you some great rewards.
Cons:
I cannot see any major cons to be honest. there is a constant battle to be top of the month which promotes helping each other.