What Is Salesforce Essentials?
Salesforce Essentials makes it possible to build stronger customer relationships with a combined sales and support CRM for small business that is easy to use, setup, and maintain. Essentials ensures that you spend less time in spreadsheets and more time selling by tracking your emails, calls and meetings to automatically keep customer records up-to-date without tedious data entry. Essentials also includes a ton of customer service productivity tools to help make every new customer a loyal one.
Who Uses Salesforce Essentials?
Offer support over Email, Phone, Social, and Web. Deploy and customize branded self service support sites with clicks not code. Free up support teams with automation. Get up and running today.
Salesforce Essentials Details
Salesforce
Founded in 2003
Salesforce Essentials videos and images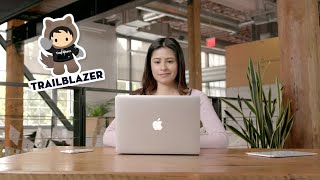 ▶︎
Salesforce Essentials Details
Salesforce
Founded in 2003
Compare Salesforce Essentials with similar products
Starting price
US$25.00/month
US$499.00/month
US$7.00/month
US$20.00/month
Salesforce Essentials deployment and support
Support
Email/Help Desk
FAQs/Forum
Knowledge Base
Phone Support
Chat
Deployment
Cloud, SaaS, Web-based
Android (Mobile)
iPhone (Mobile)
iPad (Mobile)
Training
Live Online
Webinars
Documentation
Videos
Salesforce Essentials Features
Alex L.
Managing Partner in US
Verified LinkedIn User
Events Services
Used the Software for: 1+ year
We love SalesforceIQ! Perfectly integrated and easy for my team to use.
Comments: So many. Ease of use, trackable for sales cycle, many more.
Pros:
This software is awesome. It takes the stress out of constantly updating your CRM by making it seamless and integrated with our email. It captures a lot automatically, giving my team more time to close deals. We love the customizable pipeline features as well. Great software overall.
Cons:
I have hard time thinking of cons for this software. It was so easy for my team to implement. It is expensive I guess, that'd be the only con.
Naomi B.
Owner in US
Verified LinkedIn User
Retail, Self Employed
Used the Software for: 2+ years
Alternatives Considered:
If you are seriously committed to growing your business AND have the funds, it's great!
Comments: Extremely helpful and a semi-done for you type app! Baby start up companies I would probably steer them away, just so they don't get overwhelmed in debt and finances immediately; they might have a better chance of reaching that 'Fortune 500' status if they so desire!
Pros:
It can do almost anything you need or want it to, very well at that. As many softwares, the restrictions on certain tools lessen with the more money spent.
Cons:
The prices are outrageous. As a small business owner; it is a horribly large pill to swallow to pay that steep of pricing- especially as you are beginning your journey of entrepreneurship! Is it worth it though? Yes.
Nomava N.
Freelancer in South Africa
Computer Software, Self Employed
Used the Software for: 6-12 months
Salesforce the game changer
Comments: Salesforce Essentials organizes my call list and my call rhythm. I can quickly search and find everything I need related to my contacts and easily link to other services I use.
Pros:
Salesforce is a remarkable tool program. It is extremely easy to use to give you the best results. Salesforce is a remarkable program because it is constantly changing and adapting to the times. It is extremely versatile as you can explain your file with ease. It is also an application that offers several of the best options, which is why I assume it is among the best programs. This program is fast and easy to use. Moreover, with this tool, I can complete all my tasks without any delay so that I am not disturbed while doing my work and my work is done quickly and smoothly. It increases the productivity of the employees and hence it is a tool that I would recommend. I suggest buying the application and start getting the results you want today.
Cons:
Pricing. Just too expensive for doing lots of API calls for refreshing databases moreover when users double (CSM, account managers, AEs). For a limited business, over there is too much to sort through for everything we need. It would be noteworthy to have a \' lite\' version or something where the interface was simplified.
Chance M.
Program Analyst in US
Financial Services, 1,001-5,000 Employees
Used the Software for: 6-12 months
Do Not Assume Anything
Comments: The best advice that I can give to a company considering purchasing Salesforce's Desk.com is to document every single expectation and need regarding a CRM tool. Do not assume any functionality exists, regardless of how simple and standard that functionality may seem. There are definitely features and functionalities that the average person might expect any modern system to offer which it does not. Examples:
List Views - Cannot sort by most fields, cannot add custom fields to list views, and cannot modify the number of records per page
Reporting - Cannot modify fields displayed in a report, cannot edit criteria for metrics, and cannot include custom fields in reports aside from picklists, and cannot export more than 2500 records at a time
Email - Does not include standard modern emailing functions such as underlining, highlighting, modifying font color, or pasting images/tables Also, while some more complex workflows and automation can be built in Salesforce to update fields which are then passed back to Desk via Desk Connect (native sync between Desk and Salesforce), I strongly recommend against relying on Desk Connect for any business processes. Desk Connect can and has been turned off by Desk.com for all customers without first ensuring this is okay with the customer, interrupting daily business on a large scale. It is also extremely easy to break or surpass its capabilities of Desk Connect to the point that any modification, regardless of size, made to your Salesforce org must be communicated to Desk to ensure that Desk Connect will continue to function as expected. If you are a small-scale organization/team with very basic case tracking and reporting requirements capable, Desk may very well be the answer for you. But you still better be prepared with extensive documentation of all requirements and expectations for a tool like Desk, no matter how small or obvious they may be.
Pros:
Simple UI Simple workflow building and management
Cons:
Extremely limited in its capabilities Desk Support reps are not thorough when reading emails ETA's on fixes/patches pushed back for months
Wholesale, 11-50 Employees
Used the Software for: 6-12 months
Alternatives Considered:
Works Great! Increases our Closing Percentage by 20%
Comments: So far its been very good. We also use other modules from Salesforce. After demoing about 4 packages, we went with Salesforce. Knowing that they are the primary leader in CRM, helped in that decision, as most of our other applications have APIs to intergrate with.
Pros:
The integration with all of our other systems and software.
Cons:
The setup is a little tricky when using other software with Salesforce. It really helps to have good support from any other vendors products you want to integrate with Salesforce. Examples being Quickbooks, ShipRush, Verizon Connect, etc. We have many departments and different software in each. So being sure you have API support is critical.