What Is Asite?
The Asite Platform provides everyone across the construction supply chain access to key information regardless of location or device, enabling project teams to store and manage all data in one central and secure repository.
The vast range of solutions Asite offers enable increased collaboration and efficiency both on the construction site and in the back-office. This results in fewer mistakes, delivering huge time and cost savings.
Who Uses Asite?
Architecture, Engineering & Construction, Facilities Management, Sub-contractors, Universities, House Builders, Infrastructure, NHS, Metro Rail, Highways, Bridges, Contractors, Tier-1 Contractors
Asite Details
Asite Solutions
Founded in 2001
Asite Details
Asite Solutions
Founded in 2001
Asite videos and images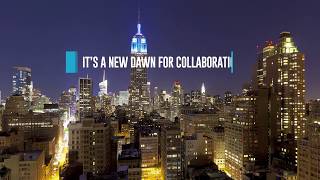 Compare Asite with similar products
Starting price
N/A
N/A
N/A
US$20.00/month
Asite deployment and support
Support
Email/Help Desk
Knowledge Base
Phone Support
Deployment
Cloud, SaaS, Web-based
Mac (Desktop)
Windows (Desktop)
Linux (Desktop)
Windows (On-Premise)
Linux (On-Premise)
Chromebook (Desktop)
Android (Mobile)
iPhone (Mobile)
iPad (Mobile)
Training
In Person
Live Online
Webinars
Documentation
Videos
Rebecca C.
Assistant Project Engineer in UK
Verified LinkedIn User
Renewables & Environment
Used the Software for: 1+ year
Asite is a parasite the work keeps coming in ...
Comments: Good place to store documents which will be used as evidence.
Pros:
Very good for capturing a good audit train for evidence of records. Good storing tool. would recommend. very effective tool for handover
Cons:
it tends to freeze up a lot and crashes for my of the users in the team. not just me. its very slow and temperamental.
Amy W.
Document Controller in UK
Verified LinkedIn User
Construction, 1,001-5,000 Employees
Used the Software for: 2+ years
Love the ease, and accessibility for all levels of users. Lacks admin functions that were on classi.
Comments: A better learning platform, made training alot easier as everything is a right click away. Saved me a lot of time also, more time to learn new apps on Asite and less time figuring out functions myself.
Pros:
I like the ease of moving files, copying structures, metadata is my favourite new function. Great for super users like myself that created the projects and sets all permissions. The idea of checkout works well too, combines multiple programs into one. Is easy, simple and multi-functional. The Adoddle Help robot is fabulous, on all of my training sessions to new consultants i tell them about this as works well as it changes depending on where you are in the software and you can have help within seconds.
Cons:
Least the lack of admin settings, attributes, workflows, purpose of issue etc. Having to change interface back to classic when i am so utterly satisfied with adoddle is inconvenient. Not being able to 'unlink' is extremely annoying, simple reverse functions are lacking. Deactivating works so well for removing, activating incase you made a mistake. The use of linking is used in my day to day document control but not being able to unlink is not as easy, also multi-links to more than once location done with one click would be a great idea. I link files to multi projects and to repeat multiple times is time consuming.
Ali M.
Project Manager in UK
Civil Engineering, 10,000+ Employees
Used the Software for: 1+ year
A good collaborative software tool for the storage and submission of contractual documentation.
Comments: Convenient project management tool to communicate, upload and store archived project data.
Pros:
The software has customised features to administer NEC3 contracts effectively. There's a convenient section for the project contract data which is updated as compensation events are submitted and approved/rejected via the system itself. This makes it very convenient to monitor the financial health of a project. It also has built-in sections to submit and respond to requests for information, early warnings and general communications that need to be tracked and archived. Very convenient tool to manage projects effectively.
Cons:
The user interface and mobile app are horrendously poor experience in this day and age. Although we only use the project forms element, the website is very slow and dated. Pages and documents/attachments are not intuitive to navigate and download. Could be much much better with a clear redesign. Up time has been an issue recently too, many server timeouts although support have been good at responding with the typical 'just wait please'.
Verified Reviewer
Sustainability Analyst in United Arab Emirates
Verified LinkedIn User
Construction, 11-50 Employees
Used the Software for: 6-12 months
Managing construction projects has never been easier
Comments: Streamlined documentation for several projects and also to share with contractors, external consultants as well as internal consultants. It is much better to track documentation with Adoddle than search through hundreds of emails. Filing these is now easier and not a hassle at all. We regularly prepare log reports also.
It has definitely made our life easier and probably will be using it for a long time.
Pros:
Adoddle is a comprehensive tool that allows streamlined collaboration of construction projects with all project teams on board, through a well set-up cloud-based platform. Documents and submittals can be shared with relevant team members from any device and saves a lot of trouble as one doesn't need to send multiple emails to multiple parties (with documentation) and track all of them throughout the project lifecycle. The distribution of information to all parties including internal and external stakeholders is pretty simple, and ease of access is commendable. It is compatible with several other platforms such as CAD so it is easy to review submittals as well. That being said, uploading and downloading data is also straightforward and with training its quite a useful software in its entirety.
Cons:
It is a challenging software to use, however with training one can use it efficiently and use all of its features and functions. The workflow should be made a bit simpler in a plain interface.
Michael E.
Associate in Ireland
Verified LinkedIn User
Architecture & Planning, 51-200 Employees
Used the Software for: 2+ years
We use Asite for design phase of projects generally and it includes most of the features we need.
Comments: Provides excellent document control among design team members and provides compliance with PAS1192-2:2013 level 2 BIM standards.
Pros:
Document control is very good once people are up to speed on the software. The ability to find documents especially on larger projects with numerous participants is very useful to us. Document Audit/ history is very good.
Cons:
Security on folders is cumbersome - need some means to propagate rights form a parent folder to a sub folder. Audit system is very good but Distribution system could be improved - difficult to get the distributions like we would have on a traditional architects transmittal register where we can cross reference documents by date it was distributed. Can be done is reports but reporting system also needs improving. Forms are good once setup but not intuitive for users unfamiliar with how they work.