What Is WordPress?
Open source software that is free to use for creating blogs and websites.
Who Uses WordPress?
Anyone creating or requiring a modern web presence.
Where can WordPress be deployed?
Cloud, SaaS, Web-based, Mac (Desktop), Windows (Desktop), Linux (Desktop), Android (Mobile), iPhone (Mobile), iPad (Mobile)
About the vendor
Automattic
Located in San Francisco, US
Chat
About the vendor
Automattic
Located in San Francisco, US
Chat
WordPress videos and images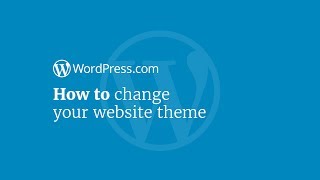 Compare WordPress with similar products
Features of WordPress
Access Controls/Permissions
Auto Update
Categorisation/Grouping
Collaboration Tools
Content Management
Content Publishing Options
Content Sharing
Customisable Templates
Data Import/Export
Document Management
Drag & Drop
Electronic Forms
Full Text Search
Image Library
Landing Pages/Web Forms
Online Store Builder
Post Scheduling
Pre-built Templates
Real Time Editing
Reporting/Analytics
SEO Management
Social Media Integration
Template Management
Text Editing
Version Control
WYSIWYG Editor
Website Hosting
Website Management
WordPress Alternatives - Capterra New Zealand 2021
Rikaz
Medical Officer (Health Informatics) in Sri Lanka
Verified LinkedIn User
Health, Wellness & Fitness, 1,001-5,000 Employees
Used the Software for: 2+ years
Alternatives Considered:
The leader in website content management systems
Comments: WordPress is a treat to use with an easy visual editor, making it easy for an beginner or professional to use.
Pros:
I have been using WordPress for several years now and the features keep getting better. While initially starting as a clunky content management system, it has become very visual and easy to use after Gutenberg. I have used it multiple ways both as a single user or in a team that has different admins, editors, & publishers and WordPress was versatile enough to handle it all. Add to this the thousands of plugins and themes and you can't really go wrong with this tool.
Cons:
WordPress, being a large ecosystem suffers from the usual rogue plugin or theme which can come from a shady publisher. So always be aware that WordPress, while trying it's best cannot avoid a rare bad publisher from slipping between the cracks.
Staffing & Recruiting, 2-10 Employees
Used the Software for: 2+ years
Powerful and easy to use
Comments: Website builders like Visual Composer make developing UI-advanced websites a piece of cake, even for less tech savvy users. However adding custom CSS and html is also easy , and with Wordpress's modern page builder, the need for other page builders is becoming obsolete. We moved a number of sites over to Wordpress from Drupal, mainly because of the amount of support available through the Wordpress community and the huge amount of customisation potential. I use wordpress and its plugins for a variety of natures, including business directories (using custom post types), woocommerce stores, training courses (lifterLMS) and live train times (using functions.php to integrate with my own C# software).
Pros:
The main advantage of Wordpress is its extensive support and customisation. There are so many themes and plugins that go beyond enhancing the website builder experience. Plugins such as Yoast make it easy to write SEO-friendly content, whilst Wordpress's shortcode functionality makes creating shortcodes a breeze
Cons:
Wordpress offers little in the way of responding to low server resource issues. "Error establishing a database connection" is a frequent problem on low powered services, which a mysql restart or server reboot is quick to fix, but unless you host the website yourself, you're dependant on third parties to get you back up and running. Wp-admin access in a low memory, no database envioronment to reboot key services (like the openlitespeed web admin dashboard) would be a great idea.
DaShawn
E-commerce in US
Verified LinkedIn User
Wholesale, 2-10 Employees
Used the Software for: 2+ years
Pricey & To Busy
Comments: Overall, Wordpresses dashboard is a little hard for a newbie to get around. I've used Wordpress in the past for web-design and blogging for sports events and navigation has never seemed this hard.
Pricing is outrages compared to e-commerce specific platforms who offer tools. Wordpress does has some free tools and themes to use, but that's just for basic usage. If you need it for any professional/business needs - I'd for sure seek else where.
Pros:
One of the few pros that comes with Wordpress is free blogs, lots of tools, cool themes to use.
Cons:
Compared to Wordpress before the world of E-commerce and affiliate marketing came around , Wordpress was very decently priced - even for a hosted domain purchase. It's just to expensive to use Wordpress for building an e-commerce store.
Wale
Editor in Nigeria
Verified LinkedIn User
Internet, 2-10 Employees
Used the Software for: 2+ years
Versaltile, scalable, and almost perfect
Comments: WordPress helps me set up blogs in just a matter of minutes. Using custom themes and extensions, this software has also helped me set up countless websites for clients in just a matter of days. Basically, WordPress helps me save time.
Pros:
WordPress is the most popular CMS in the world for a lot of reasons. If you're setting up a blog, WordPress does this straight out of the box. There are countless themes and plugins, both free and paid, to customize and extend your website. Whether you're building a simple news website, a company website, or an e-commerce platform, WordPress does it all. Over the years, I have used WP to set up several websites for myself and my clients.
Cons:
Although WordPress is easy to customize and extend, this might also be its greatest weakness. For those who do not know when to stop, installing the wrong plugins or too many of them will considerably slow down your installation. However, this is an issue with most CMS.
Daniel
Founder in Argentina
Verified LinkedIn User
Internet, 11-50 Employees
Used the Software for: 2+ years
Alternatives Considered:
WordPress it's powering half the internet
Comments: I'm a WordPress enthusiast, so I'm bias towards it. I use it on every project I'm working because it fits and because I want to use no-code or low-code solutions.
Pros:
The software is good, but the community it's excellent. WordPress can be converted for literally any use case I can imagine. That said, keep in mind that sometimes is better to use other sistems.
Cons:
It's slow compared to new alternatives.