What Is eFileCabinet?
Empower your team to work more efficiently with eFileCabinet. Our cloud-based document management solution gives you access to important documents from anywhere—protected with bank-level security that makes maintaining compliance easy. Experience the power of document management like never before with innovative features like advanced full-text search, customized and automated workflows, form-fill and secure sharing. With eFileCabinet, your team will always have time to focus on what matters.
Who Uses eFileCabinet?
eFileCabinet is built for back-office departments (HR, Legal, Accounting, and IT) across every industry aiming to eliminate busy work by cutting down on their repetitive document processes.
eFileCabinet Details
eFileCabinet
Founded in 2001
eFileCabinet videos and images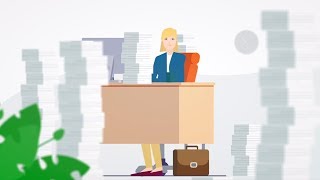 ▶︎
eFileCabinet Details
eFileCabinet
Founded in 2001
Compare eFileCabinet with similar products
Starting price
US$1,200.00/year
N/A
US$20.00/month
US$5.00/month
eFileCabinet deployment and support
Support
Email/Help Desk
FAQs/Forum
Knowledge Base
Phone Support
24/7 (Live rep)
Chat
Deployment
Cloud, SaaS, Web-based
Mac (Desktop)
Windows (Desktop)
Windows (On-Premise)
Linux (On-Premise)
Android (Mobile)
iPhone (Mobile)
iPad (Mobile)
Training
In Person
Live Online
Webinars
Documentation
Videos
Kathryn f. B.
Attorney in US
Verified LinkedIn User
Law Practice, 2-10 Employees
Used the Software for: 1-5 months
Alternatives Considered:
Better Than Others With Room for Improvement
Comments: eFileCabinet support has been quick and resolved any questions/concerns that I have. The price is higher than others but you get more features than lower-priced programs.
Pros:
The ability to customize sharing so much; granting access without individual having to have separate account for program; preview pane; branding ability; multiple viewing panes at once; audit trail easily accessible; folder templates; e-signature in program
Cons:
Invitation email 24 hour timeout; inability to select multiple files that aren't listed consecutively; drop down for filing is visually a little difficult to differentiate between; works better in certain internet browsers; Gmail will not allow as third-party app because level of security not high enough (for pulling in emails)
eFileCabinet Response
last year
It's great to learn more about how eFileCabinet is helpful for your business, thank you so much for taking the time to leave us with this review and your feedback!
Adam Y.
IT Coordinator in US
Higher Education, 11-50 Employees
Used the Software for: 6-12 months
Alternatives Considered:
Alfresco Enterprise Alternative
Comments: We needed a modern, robust, cloud-based document management system for long term digital archiving. Overall eFileCabinet has served our needs very well.
Pros:
The conversion team saved us from an aging system that we needed to abandon. The Cloud Server being the same cost as an on premises server was a great incentive for choosing eFileCabinet. The Cabinet -> Folder structure is easy to understand and navigate. The ability to share large files with users outside of our organization easily has also been a boon.
Cons:
Search is powerful, but due to the Alfresco Enterprise system we imported from relying on metadata tags for search, very particular steps are needed to use the search in eFileCabinet's Rubex properly. It's confusing for our core users sometimes. I'm not sure if I would feel differently about Rubex's search functions had we started our digital archive in Rubex, but as it is this is a function that is mildly frustrating.
Janice L.
Accounting Manger in US
Construction, 51-200 Employees
Used the Software for: 1+ year
Zonal OCR - eFile Cabinet's best feature that we can't use
Comments: Great support from the SALES people in terms of getting you set up with basic access to your account. Nothing special after that. The software is WAY overpriced if all you need to do is provide online access to documents. The only reason we would consider renewing is if we were provided the cooperation and adequate assistance from tech support to properly train users on Zonal OCR, rather than being made to feel like you're the last person they feel like talking to. Or, FIX the software so that you don't have to spend so much time teaching non programmers how to use it.
Pros:
The software has a lot of great features, such as easily being able to manage user access to documents, ease of creating files, uploading, downloading, etc. I really like the Rubex icon which can easily be added to the "ribbon" dashboard in MS Outlook, Word, Excel, etc.
Cons:
There are several different choices available to businesses today that offer the same basic features and functions offered by eFile Cabinet for a fraction of the cost. The cabinet structure is extremely limited, and the icons for cabinets and drawers (ugly gray block looking thing) look way too much alike, causing confusion for new users. E-File Cabinet's Zonal OCR is what could potentially separate them from their competitors, and is in my opinion, the BEST and most AMAZING tech tool available for those who need to file mass amounts of documents (Invoices from hundreds of vendors in our situation). I used the word potentially because, unless you are a programmer, trying to set up templates for Zonal OCR is beyond challenging. And though the sales staff will taught that their tech staff is supportive, my experience has been that they are less than thrilled at having to spend time on the phone tutoring non techies on how to set up templates. In a nutshell, don't offer or advertise a feature of your software that can't be used by non programmers. This could EASILY be fixed by adding simple user friendly radio buttons (steps) that non programmers could follow through and understand.
Michael C.
Senior Manager in US
Accounting, 2-10 Employees
Used the Software for: 1+ year
Please contact me to explain if your software will improve
Comments: Our investment into eFileCabinetOnline has not produced what we had expected and what we had discussed when the product was pitched to us. The functionality lags way far behind our predecessor ShareFile. The linking between EFCO and SecureDrawer is great except there are so many limitations and issues with the new version of SecureDrawer that many of our professionals and many of our clients at times dread using your product (which affects our business). The fact that versioning still gets displayed in England time in EFCO is a joke. When we called it was said this will hopefully be worked on but not likely in the old Out of Browser EFCO. I understand upgrading to the newest versions because we did that immediately with SecureDrawer due to the catastrophic issues with your products and Silverlight which cost our firm a lot of money trying to use the product and dealing with our client's issues accessing files. Anyways, we switched over to the new SecureDrawer and permissions all changed for our administrative staff, there are fewer options to be able to customize who has access to what, and we can't even use the filter search to find drawers unless we have already scrolled down to that area of the alphabet both on the left and middle panes of the product. When I called support, I was told it was "on the list" but likely wouldn't be addressed soon because of all the issues with the rollout of the new version (this was in mid-June 2016 and there's still no improved functionality....) Other items you may want to consider when I compare you to ShareFile. Your notifications no longer provide much detail that is helpful. It would be helpful to know what folder of a drawer a file was uploaded to or downloaded from. Another area ShareFile has a leg up on you is that you could send an email to a guest user along with a link to the specific folder in their drawer that you would like them to upload files to (it helps greatly with administration). Their batch uploads were much more efficient and worked more often than yours do. On the eFileCabinet side, I will investigate the newer version along with sidekick to hopefully see that resolution to issues in the old version was addressed but based on our experience with your products that's unlikely. I apologize for the tone of this experience, but I have lost numerous hours and our firm has lost money related to dealing with issues related to your software. I would greatly appreciate a call from anyone from EFCO.
Pros:
You can link SecureDrawer to eFileCabinet. And you can access from virtually anywhere
Cons:
Our investment into eFileCabinetOnline has not produced what we had expected and what we had discussed when the product was pitched to us. The functionality lags way far behind our predecessor ShareFile. Versioning doesn't work in eFileCabinet. Filtering doesn't work in SecureDrawer, you cannot download multiple files or sometimes upload multiple files at once without issues or errors. Permissions in SecureDrawer do not have many options. Notifications are in general not helpful. SecureDrawer itself is not as good as Citrix's ShareFile for example wherein ShareFile you can direct a guest user to a specific folder with a direct link. When they click the link they can log in and find themselves in the exact folder or subfolder in which to upload. You also could have different permissions for different subfolders instead of only being able to change permissions at the drawer level. Overall the cons definitely outweigh any pros we have experienced.
Nicole S.
Principal in US
Insurance, 2-10 Employees
Used the Software for: 2+ years
Alternatives Considered:
Good electronic document storage
Comments: Overall, eFileCabinet has been a great solution for our small business to be able to securely store all of our company documents. It is great that we can share our information with all of our employees and even restrict certain access. It has been a good, economical solution for us!
Pros:
It is very helpful to be able to drag and drop documents/attachments from email into eFileCabinet. It is also very helpful to be able to print documents directly into eFileCabinet.
Cons:
It would be helpful if it was easier to select and email certain documents directly from eFileCabinet.
eFileCabinet Response
2 months ago
We love that we get to support your business and that you find the drag and drop feature so helpful! Thanks for taking the time to leave us this review!