What Is Asana?
Asana helps teams orchestrate their work–from daily tasks to strategic cross-functional initiatives. With Asana, teams are more confident, move faster, and accomplish more with less—no matter where they are located. More than 119,000 paying customers and millions of free organizations across 190 countries rely on Asana to manage everything from company objectives to digital transformation to product launches and marketing campaigns.
Who Uses Asana?
Why do 9,000+ customers on Capterra give Asana 4.5 out 5 stars? Asana is the easiest way to manage team projects, processes, and tasks. Asana helps teams be more productive and deliver better work.
Where can Asana be deployed?
Cloud, SaaS, Web-based, Mac (Desktop), Windows (Desktop), Android (Mobile), iPhone (Mobile), iPad (Mobile)
About the vendor
Asana
Located in San Francisco, US
Founded in 2008
Chat
Asana pricing
Starting Price:
US$13.49/month
Yes, has free trial
Yes, has free version
Asana has a free version and offers a free trial. Asana paid version starts at US$13.49/month.
Pricing plans
get a free trial
About the vendor
Asana
Located in San Francisco, US
Founded in 2008
Chat
Asana videos and images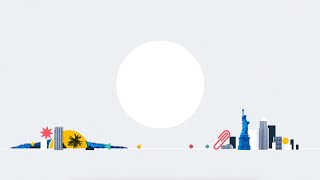 Features of Asana
Access Controls/Permissions
Activity Dashboard
Activity Tracking
Activity/News Feed
Ad hoc Reporting
Agile Methodologies
Alerts/Notifications
Approval Process Control
Approval Workflow
Assignment Management
Audit Trail
Backlog Management
Bar Chart
Brainstorming
Budget Management
Budgeting/Forecasting
Bug/Issue Capture
Business Process Automation
CRM
Calendar Management
Campaign Analytics
Campaign Management
Campaign Planning
Capacity Management
Change Management
Channel Management
Client Management
Client Portal
Collaboration Tools
Colour Codes/Icons
Commenting/Notes
Communication Management
Compliance Tracking
Contact Management
Content Management
Cost-to-Completion Tracking
Create Subtasks
Customisable Dashboard
Customisable Templates
Dashboard
Data Import/Export
Data Visualisation
Dependency Tracking
Discussions / Forums
Document Management
Document Storage
Drag & Drop
Email Management
Email Marketing
Email-to-Task Conversion
Employee Database
Event Triggered Actions
File Management
File Sharing
For IT Project Management
For Small Businesses
Forecasting
Forms Automation
Forms Management
Gantt/Timeline View
Goal Management
Goal Setting / Tracking
Graphical Workflow Editor
Guest Access
Idea Management
Ideation
Import Tasks
Innovation Management
KPI Monitoring
Kanban Board
Knowledge Management
Lead Management
Live Chat
Marketing Calendar
Media Planning
Meeting Management
Messaging
Milestone Tracking
Mobile Access
Multi-Campaign
Multi-Channel Marketing
No-Code
Notes Management
Percent-Complete Tracking
Personalisation
Polls/Voting
Prioritisation
Process Modeling & Designing
Product Lifecycle Management
Product Roadmapping
Progress Tracking
Project Management
Project Planning
Project Planning/Scheduling
Project Scheduling
ROI Tracking
Real Time Editing
Real Time Notifications
Real-Time Chat
Recurring Tasks
Remote Access/Control
Remote Support Software
Reporting & Statistics
Reporting/Analytics
Reporting/Project Tracking
Requirements Management
Resource Management
Resource Request
Resource Scheduling
Roadmapping
Role-Based Permissions
Rules-Based Workflow
Scenario Planning
Scheduling
Screen Sharing
Search/Filter
Single Sign On
Status Tracking
Strategic Planning
Surveys & Feedback
Tagging
Task Editing/Updating
Task Management
Task Progress Tracking
Task Scheduling
Task Tagging
Template Management
Templates
Third Party Integrations
Ticket Management
Time Tracking
User Management
Visual Workflow Management
Visualisation
Workflow Configuration
Workflow Management
Asana Alternatives - Capterra New Zealand 2021
Emily S.
Sales Operations Manager in US
Verified LinkedIn User
Computer Software, 51-200 Employees
Used the Software for: 1+ year
Asana For Life! (Forget Trello)
Comments: Love love love it! Recommend it to any company, especially ones who have continued a remote model.
Pros:
I also love Trello but for very different purposes. When it comes to project & task mgmt./collaboration, Asana smokes Trello, and pretty much every other alternative. Asana makes remote collaboration a breeze, integrates with just about anything you need it to (Gmail, calendar, [even Trello]), allows you to customize so much of the platform, and even allows you to export boards & tasks into Excel.
Cons:
No cons I can think of! Maybe a more customizable dashboard homepage
Alternatives Considered: monday.com and ClickUp
Reasons for Choosing Asana: My new company at the time used Asana and I ended up loving it far more than Trello
Switched From: Task Board, Trello and ClickUp
Andrea B.
Researcher - Lecturer in US
Higher Education, 501-1,000 Employees
Used the Software for: 2+ years
Asana makes my life easier
Comments: I have been using asana for at least six years now. Before, I used Excel for complex projects (I worked as a consultant) and to-do list applications for other matters (including, personal.) Since I got asana, all my projects are in one place. In Asana I basically have my life project. I've had a great experience with the application, and I'm glad it now has a desktop application.
Pros:
First, I would be delighted with the interface. The projects are on the right, and I can switch between different layouts at the top. I use List and Calendar. I like that in that same view, I can see my labels. I use the labels to prioritize tasks across projects. I like how intuitive it is to navigate through the projects. Second, I like how easy it is to enter information. I can schedule tasks from my email. I can save notes under each task. Third, I like how easy it is to collaborate with others.
Cons:
There is no plugin to convert links into tasks when using Firefox. That is so far my only negative point.
Jordanna B.
Director in Canada
Graphic Design, 2-10 Employees
Used the Software for: 2+ years
It's a solid project management platform for larger teams
Pros:
Asana is great for tracking communication between team members on multiple projects to ensure everyone is on the same page. It has lots of different functions and helps to promote clear communication.
Cons:
For smaller teams it is not cost effective as there are much cheaper (or free) alternatives out there.
Alternatives Considered: Todoist and Zoho Projects
Reasons for Choosing Asana: I hate kanban boards and Asana has more view options.
Switched From: Trello
César C.
Computer engineer in Panama
Verified LinkedIn User
Computer Hardware, 2-10 Employees
Used the Software for: 2+ years
A great productivity tool
Comments: Asana is the productivity tool I use with my small workgroup at school and it has never let me down, the productivity and efficiency of my group increased exponentially with the implementation of Asana. It is a very well-thought-out tool that meets everything you need; it works fast and accurately, and the interface is intuitive. It is great software to improve your productivity, either in a group or personally.
Pros:
Asana is a great project manager, it has many tools that favor collaborative work. The task and time management in Asana is flawless, and the different ways to present your organization are great, whether it's a list, a task flow, or a calendar, whatever you use does the job. It is constantly evolving and updating software, so it can only get better. An important point in favor of Asana is the integration with third-party applications, such as Google Calendar or Notion, very few software have such a complete third-party integration. Overall, it's an excellent tool for productivity whether you're working in large or small groups.
Cons:
Asana fulfills most of the functions that it promises, however, it would be nice if the free version is not so limited, mainly because in small workgroups this can be a compelling reason to give up using Asana. Also, when you first start using Asana, the learning curve can be a bit slow, but after a few days of using it, you get used to it.
Alternatives Considered: Microsoft Teams
Reasons for Choosing Asana: Asana is much simpler and it is simpler in task and project management.
Switched From: Trello
Verified Reviewer
Chief Operating Officer in US
Verified LinkedIn User
Facilities Services, 51-200 Employees
Used the Software for: 2+ years
Asana is my choice
Comments: We use Asana to plan and manage online course developments at a private university.
Pros:
Asana is fairly easy to learn and is effective for project management without getting too deep in the weeds of project management. Oh, you can get deep in the PM weeds if you prefer with Asana, but going deep isn't necessary for the product to work well.
Cons:
I'd like to see better note-keeping and note-finding abilities. It's sometimes important to document conversations and occurrences that happen outside the digital realm.
Alternatives Considered: monday.com
Reasons for Choosing Asana: Jira was a terrible UX. I had used Asana in another job and thought it would be better for our purposes. Indeed, it is!
Switched From: Jira
Reasons for Switching to Asana: We liked the customization ability, UX, and ease of use of Asana.